At first, when I heard about getting paid for providing my expert advice online, I must admit I was pretty skeptical.
Coming from a traditional employment background, the idea of making money online through focus groups seemed too good to be true.
However, I was pleasantly surprised after looking into Zintro, signing up for an account, and trying the service myself.
Of course, I found myself wondering, "Is Zintro Paid Interview legit?" especially as I had heard so many stories about consulting firms scamming workers looking for easy money.
But, the signup process was easy, learning how the platform worked was even easier, and earning money was likely the simplest part!
Zintro is a fascinating business model filled with professionals and experts worldwide.
Let's jump into all the interesting things I learned after signing up for an account.
What Is Zintro?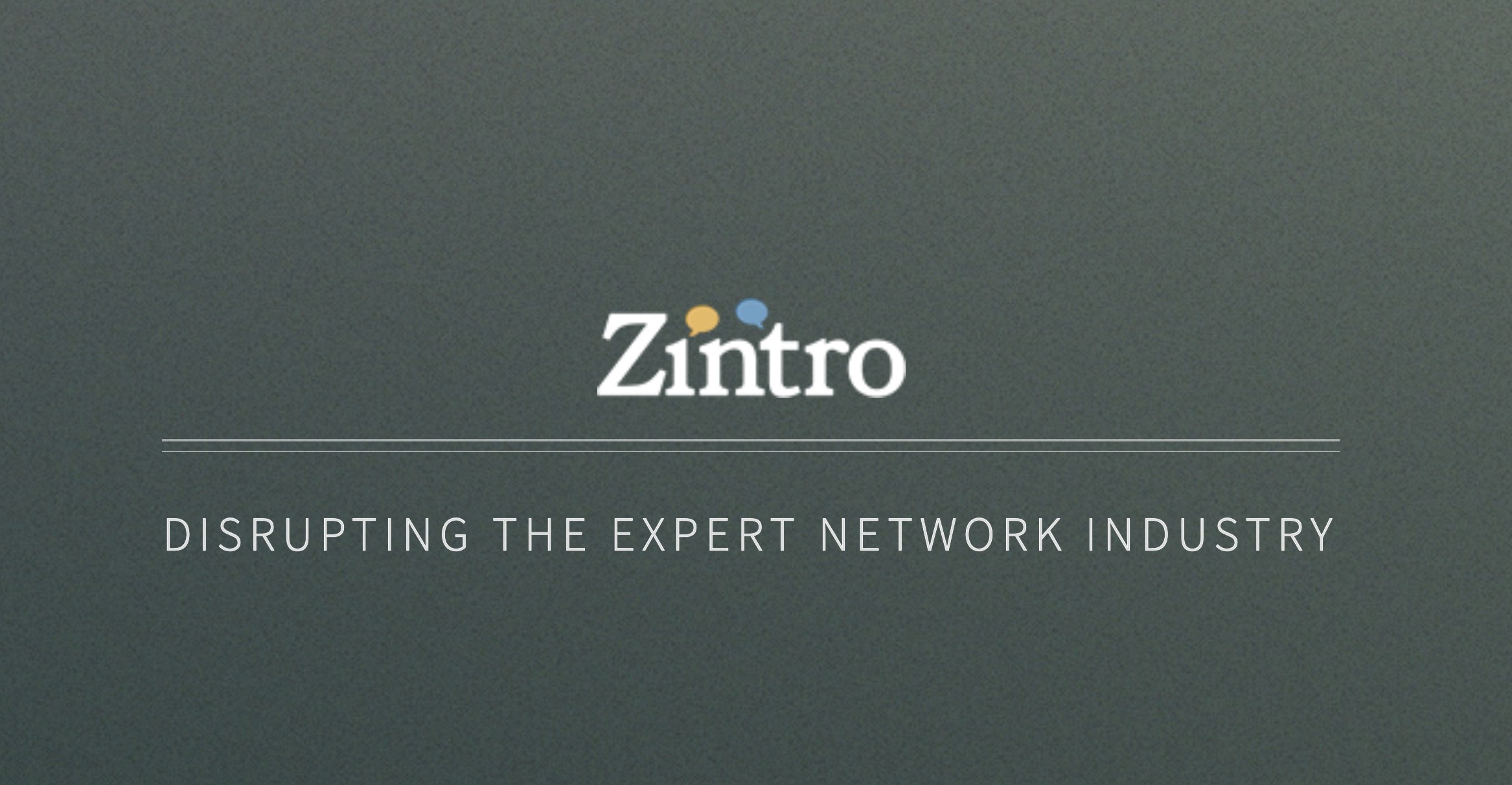 Zintro is a platform that matches consultants and companies with similar interests to earn awesome benefits, such as online income.
What I found most amazing about the site is that thousands of consulting jobs post their services daily.
Company owners can easily find relevant experts to help with an assortment of consulting opportunities on the same day.
Even further, Zintro helps relevant experts find a consulting project just as easily as your everyday job posting board.
After creating a profile, the site will email you updates if any jobs match your specific skills.
I also reviewed details of jobs, like what's expected for the task and how much it will pay.
The entire platform is run by a professional expert network that works with over 300 institutional clients.
On top of that, over 150,000 curated experts have signed up from Zintro.
What surprised me the most was the number of industry sectors the experts came from; they have everything from biologists to software programmers.
Is Zintro Legit?
No doubt signing up for online job services can be intimidating, especially as a first-timer.
The last thing anyone wants is to give all their personal information only to get scammed for their field of expertise.
That said, I did a ton of research into Zintro before trying it out, which will help you decide if it's the right service for you.
Based on what I found, I can confidently say that Zintro is a legitimate platform for finding different types of work.
It's not the platform to offer benefits without having to do any work, which is what I loved.
I was in total control of the jobs I was able to post and apply for and had plenty of information to use when deciding which tasks to take on.
Another massive benefit of this excellent platform was that they require proof of age before signing up for an account.
All users must be 18 years of age and undergo a thorough screening and interview process.
This ensures that everyone on the site is legitimate and that the best of the best can use the service.
If you pop into the company's LinkedIn page, you can easily see there are numerous professionals currently employed and offering expert insight.
They're also based out of Boston, MA, which is great if you're looking for a stateside employment expert firm.
How Does Zintro Work?
If there's one thing I loved above all else when using Zintro, it's how effortless the site is to sign up for.
Whether you're looking to post jobs as a company or offer your services, there are many amazing tools to use.
Let's look at the steps to follow to get your profile up and running.
1. Sign up for an Account
Signing up for an account on Zintro's site is easy, especially as I didn't have to download an app.
At first, I didn't have to give out any personal information, just my business email and a password of my choosing.
From there, I could look at the latest inquiries (job postings) on the site.
I could also browse through different categories that were the most popular, like derivates, medical devices, and consumer banking.
It's also easy to look at some of the experts on the site, along with their short bios.
It gave me a good idea of what to expect once I began competing for postings on the platform.
2. Update Your Profile
After I had created an account, it was time for me to enter my profile information on the "Update Your Profile" tab.
I was glad to see most of the fields I could fill out were identical to most social platforms.
I had to upload a professional picture, enter my areas of expertise, and my first and last name.
To really sell my professional expertise, I found a few other helpful fields similar to a resume builder.
I could input my experience, education, and social media links (LinkedIn, Twitter, and a website) and add attachments.
For specialists, I noticed they had a section of articles and publications, making it easy to add any press to your page.
3. Create an "Inquiry"
Now that I had a professional-looking profile, it was time to decide whether I needed a consultant or wanted to apply for postings.
Honestly, I tried both, as I wanted to see how easy it was on both sides of the coin.
The first thing I did was create a job posting called an "Inquiry" on Zintro.
The efficiency of job posting was one of the most impressive features, especially as it walks you through the entire process.
First, I wrote a short blurb (min. 50 characters) about the job offer and what type of professional help I needed.
Then, I was taken to another page where I added additional details to the job posting, including:
A title for the posting

The budget I was working with

How I wanted to contact consultants

What type of project I was posting
The final step was submitting the inquiry, which was first approved by the platform before posting.
I'm assuming this process ensures all posts are top-tier for consultants to review.
After it was approved, all I had to do was wait for the pros to begin applying.
4. Find an Inquiry
I found that finding jobs on Zintro was equally as easy as posting jobs, which was great.
With my account, I could browse through many inquiries from hundreds of industries.
I even used a search bar to find specific postings or choose from popular categories.
When selecting an inquiry, the site gave me all the details I needed to apply.
Reading through lengthy postings took a little longer than I expected, but if I want to earn money, I have to do the work, right?
On the job posting pages, I reviewed the description of the job, which had pretty important information like:
How the project would be completed

Any questions the business owner would be asking

What technology was required (such as a webcam)

The length of time the expert interviews would take
All I had to do from there was apply for postings and wait for a response to my application.
How to Earn Money With Zintro
Earning money with Zintro was easy, much to my amazement.
I was obviously skeptical about whether the site was legit and would give me enough passive income worth my expertise.
However, I was massively surprised at the responses I received from my applications.
I found that applying to tasks, interviews, and consultations in my specific area of expertise was the best method.
This was likely because I could give intuitive advice in a particular area that the company needed.
After completing my first project, I was glad to know that payment would be just as simple as applying for the posting in the first place.
There are two main payment methods for consultants on Zintro: PayPal and check.
I chose PayPal, as I figured it had the most security and would give me my money the fastest, and Zintro agrees.
The site recommends PayPal because it's the easiest and fastest payment method.
Most projects paid me for my work within a couple of days, although it can take up to 14 depending on the poster.
I also found that PayPal was slightly more expensive than getting paid by check.
They took a small fee from each payment (up to three percent).
However, PayPal might be the only option for contractors and experts outside the United States.
Zintro makes it clear they can only write USD-denominated checks.
If you need to be paid in any other currency, PayPal is the way to go.
3 Alternative Apps to Explore
If you want to explore more expert job posting boards, you can check out the following sites below:
1. Indeed
Indeed is one of the most popular job posting boards to find online.
Thousands of postings are uploaded daily, offering easy-to-use features to find work and look for experts.
You can browse by job type, location, or even skill when looking for a job or employees.
2. Talent.com
Talent.com is a site that helps you in many ways, from job hunting to calculating income.
You can browse for jobs by skill, name, or industry with an account.
It's also possible to find specific postings by salary, perfect if you need to make a certain amount of money.
With a user-friendly interface and phenomenal search criteria, finding work is easier than I expected.
Also, companies can post jobs to find top talent worldwide.
3. Stan's Gigs
If you're browsing for ways to earn money online through project boards and focus groups, chances are you like freebies like I do.
At Stan's Gigs, we offer the best free sample products you can get your hands on for market research.
I take special care to find the top legit sample offers worldwide to fill your cabinets with amazing products and offers.
To learn more about what I have to offer at Stan's Gigs, you can sign up for my newsletter.
Zintro Paid Interview Legitimacy: The Verdict
Much to my surprise, when using Zintro paid interview, I found a few opportunities that were right my alley and pay decently. I have some unique marketing experience they were looking for. 
Since the platform connects experts with specific postings, it's easier to earn an income than on regular job posting boards.
I found it simpler to browse offers in my area of expertise and find consultants that met the needs of my postings.
If you're like me and are looking for ways to make passive income online, I highly recommend trying Zintro.
It's an easy-to-use platform with a similar design to top-rated job posting boards, making it accessible for everyone.
Also, I didn't have any problems applying for or posting jobs.
So, what's your opinion on Zintro? Is it a legit service?
Based on what I found out, I can confidently say it's a great opportunity!
I am a father to a beautiful baby girl, a husband and a serial gigster 🙂 I live in Toronto, Canada. My claim to fame: I made thousands of dollars from focus groups and surveys over the last 15 years. Studied Marketing in Ryerson Univerity and worked in Marketing and Marketing Research for the last 14 years+ My mission is to educate others how to be successful with side hustles. You can contact my be email or  on Facebook.